It takes more than just a little ingenuity to feed a large family in a small family world. 
I grew up in a family of three–my mother, my sister, and me–so there was little opportunity to learn how to whip up a batch of 6 dozen cookies (that would be gone in five minutes), or enough stew to fill a crowd of hungry cowboys, or a pan of lasagna that just barely fit in a conventional oven.
But there are many ways to put a conventional kitchen to its best use, and here are just a few I have discovered over the years of feeding our family of 17:
1.  Use restaurant supplies.
Feeding 10 or more at one sitting is really sort of like running a small restaurant, so why not think big and do what the big cooks do? Most larger metropolitan areas have at least one restaurant store, mine even had a used restaurant store at which I found a nice set of "melmac" dishes that lasted me for years. But, even if you don't have a restaurant supply near by, you can either shop at Sam's Club or order from Sam's Club online. Here are a few supplies that I have used: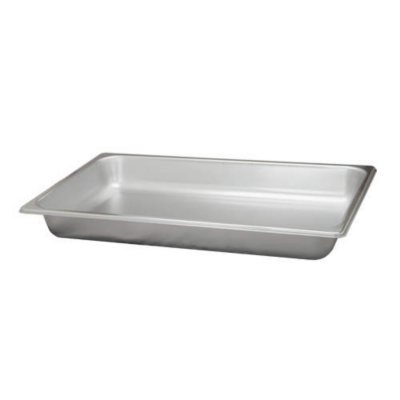 Let's face it, the usual oblong, 9-inch-by-thirteen-inch baking pans are just not big enough! Around here, we need something bigger, but they don't make bigger pans other than the steam table ones (they are 20.75″long, 12.5″ wide and 2.5″ deep). They might be a little more expensive than a regular baking pan, but they last forever, and they're made of stainless steel, so they are not unhealthy to bake with.
They are terrific for sheet cakes and lasagna, or any other casserole dish. We even oven bake our french fries in them.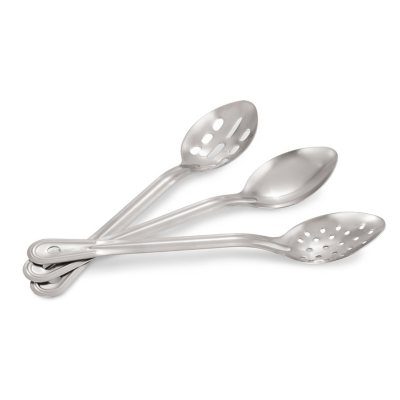 Metal mixing and serving utensils.
Here's the next challenge; when you are mixing up a quadruple-batch of cookies, regular old plastic metal utensils are so wimpy. This is why I bought a set of metal spoons about a billion batches of cookies ago, and they haven't worn out yet!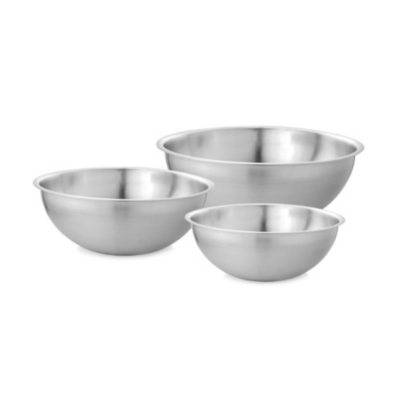 Those batches of cookies just will not fit into regular-sized bowls, so we have a set of these super-huge stainless-steel ones. They are terrific for bread-baking; I even knead my dough right in the bowl!
We rarely drink anything but water at the table, but having to fill everyone's glass at the sink is an awful time-waster. Instead, we fill a pitcher or two and have them at the ready on the table for meal times.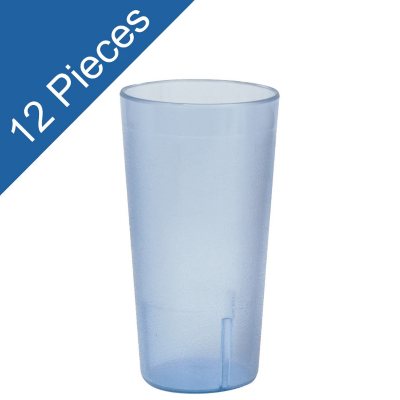 These don't break–need I say more?
This one is a tool often used in restaurants, but it does not necessarily need to be purchased from a restaurant supply; I purchased ours from Walmart for just a few dollars a piece. The idea is to give young children a tool to clear off the table with as little spillage/piddling as possible. Having two of these is ideal so that two youngsters can clean up the table at the same time.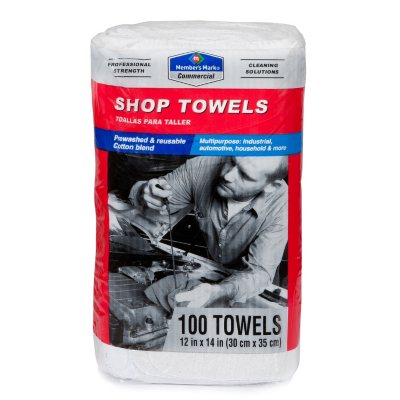 It would probably take only about 1/2 of an hour for the helpers in my house to go through a whole roll of paper towels, and over the period of just a week this convenience would eat deeply into our budget.
This is why I invest in a huge bag of "shop towels" rags every year or so. The current price for a bag of 100 is just $16.88, which will last us at least a year, compared with a 12-month's supply of paper towels which could be upwards of $318!
2. Buy in Bulk.
Although one must be careful to check the actual price to make sure of the savings, most basic staples are cheaper in bulk, and, since we eat up food so quickly, it really does pay us to purchase in huge amounts.
Bulk spices are an especially huge savings.
Have you ever noticed just how regular grocery stores sell teeny-weeny bottles of spices and seasonings for amazingly huge prices? After pondering for a number of years, I think this is may be why my very American parents and grandparents rarely seasoned their foods–the spices were too expensive!
For instance, a tiny .75 ounce bottle of Italian seasoning at Walmart (which would only last a spaghetti dinner or two around here) costs $2.48, which works out to $3.31 per ounce, or, you'd better sit down for this one, $52.96 a pound!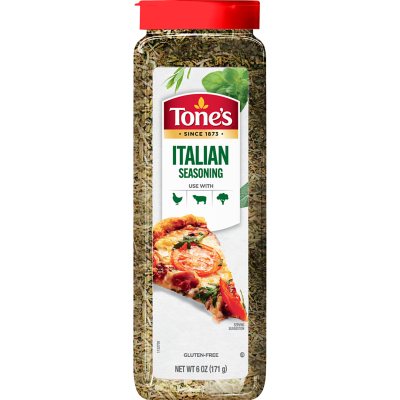 Alternately, you can find 6 ounces of Tone's Italian seasoning blend (which will last for many, many Italian dinners at our house) for $5.38, which works out to only $.89 an ounce, or merely $14.34 a pound–that's a difference of $38.62 per pound!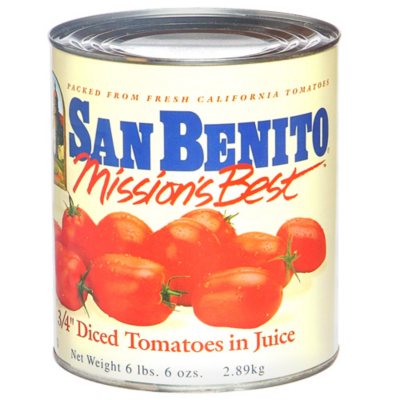 #10 cans are another way to save "big."
These are the huge cans, the ones that hold over 6 pounds of food each. They are great for times when cooking up a batch of homemade chili to freeze or for use in casseroles, etc.
The savings seem to be greatest on tomato products. For instance, an 8-pack of 14.5 ounce cans of Hunt's diced tomatoes costs $6.28, while a 102 ounce can of San Benito diced tomatoes costs $3.38–almost half the price!
(You can also economize by purchasing things such as green beans, corn, and fruit, but the savings aren't quite as dramatic.)
These are just a few examples of foods that are cheaper in bigger packages, but there are many more.
For example, a five-pound bag of Jasmine rice at Walmart costs $5.98, while a 25-pound bag of Jasmine rice at Sam's Club costs only 14.88, making the bulk rice half the price!
Other items we purchase in bulk are:
Oats
Potatoes
Onions, carrots, and celery
Sugar
Flour
Legumes
Butter
Powdered milk
Nuts for baking
Dried fruit
3. Use Coffee Filters.
There are just times when you want to dish out individual servings of something, but you don't want to have to dirty a round of 12 or more bowls or plates, am I right? That's why I started using coffee filters.
In these round, disposable, cheap paper "baskets" (you can buy 700 of them for under $3) one can put:
Popcorn
French fries
Cut fruit or veggies
Hot dogs and hamburgers (or just about any other type of sandwich)
Burritos, tacos, roll-ups
Chips
Cookies
A piece of cake
A sticky doughnut
A messy sandwich
Or anything you can think of!
4. Use a Roaster.
I have two crock pots, and these will almost feed us sometimes, but if I want to cook up multiple batches of something to freeze for later (such as frying hamburger or chicken ahead of time and freezing it in meal-sized packages) I grab my roaster!
5. Refrigerators and freezers; the more, the better!
I know that people think of the freezer in the garage or the basement as long-term storage, but we can fill a huge freezer at the beginning of the month and then have it totally empty by the end of the month. Then there are the gallons and gallons of milk, the other dairy, and all of the produce (especially in summer) that begs for space. This is why, if at all possible, an extra freezer and refrigerator or two are amazingly helpful.
As you can see, there are many ways to skin the large family cooking cat, too many for me to list here, actually.
Are there any you could add?